John M. Butler, CLTC, CCPS™
Principal, Financial Advisor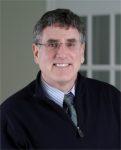 John is a 1983 graduate of Saint Michael's College, BA, Business Administration.
He is the founder of College Planning Cape Cod and an independent financial advisor practicing in the financial services industry since 1997. He has also earned the Certified College Planning Specialist (CCPS), a certification that identifies college financial planning professionals who have met the high standards of competency and ethics established and enforced by the Association of Certified College Funding Specialists (ACCFS). His interest in college planning came about early in his career after listening to his clients, friends and family members question the challenges of sending their children off to college.
Previously, John was a part owner in Butler Sporting Goods and Advanced Embroidery. It was during these years that he gained valuable experience as an entrepreneur.
In the past he volunteered in several community programs including; the Hyannis Area Chamber of Commerce – Membership Committee, the Rotary Club of Hyannis and Meals on Wheels.
John and his wife Karen have been married for 25 years and have roots that run deep on Cape Cod. They are graduates from Barnstable High School and have been living and working in the community for the past 40 years. Their three children are; Sam, a graduate from the University of Massachusetts Amherst; Harrison, a recent graduate from Massachusetts Maritime Academy and Rachel, a recent graduate from Simmons College. John and Karen reside in Marstons Mills.
LinkedIn:John Butler
William J. Fallon, MEd
Financial Advisor
Bill is a graduate of Boston College, BS, Math; and Northeastern University, MEd.
His initial careers were in Secondary School teaching and in Information Technology within the Financial Services industry. In the teaching environment, Bill taught High School mathematics to students from grades 8 to 12. After a successful 6 year teaching career, Bill left teaching to enter the computer field. In the IT world, he worked as a programmer and developed major insurance systems and a portfolio management system. As a leader, he was the Chief Information Officer for a Major Transportation Leasing company based in Boston and Vice President in John Hancock Annuities Division.
His professional accomplishments include being elected both as the Chairman of Boston Society of Information Management and as a member of the Board of Trustees for nearly 20 years. He has been seated on two local Boards of Directors: The Cape Cod Technology Council and the Cape and Islands United Way.
From a personal perspective, Bill has been married for over 40 years and has been blessed with four children and ten grandchildren. All four of his children are college graduates and three have attained advanced degrees.
LinkedIn: William J. Fallon
Terri J. Hare
Marketing Specialist

Terri grew up in rural Maryland, graduated from Houghton College with a Bachelor's Degree in Art.
She is a seasoned graphic designer, owner of terridesign, inc., and enjoys being part of a team. Terri has been creating brands, and developing materials and strategies to support those brands for over 25 years. Those strategies include marketing plans, web design and development, social media, and project management. She works hands-on with each client, designing and creating materials using Illustrator, Photoshop, and InDesign. Her team approach benefits her clients in building and promoting their brands through the multiple avenues of marketing.
As a mother of two High School girls, Terri is entering the "oh no, how will I afford college" phase of her life. She considers herself very fortunate to be working with such knowledgeable people at College Planning Cape Cod, as their marketing specialist / administrative assistant, and is excited to be a member of their team.
LinkedIn: Terri Hare